Stinging Insect Control in Milwaukee, WI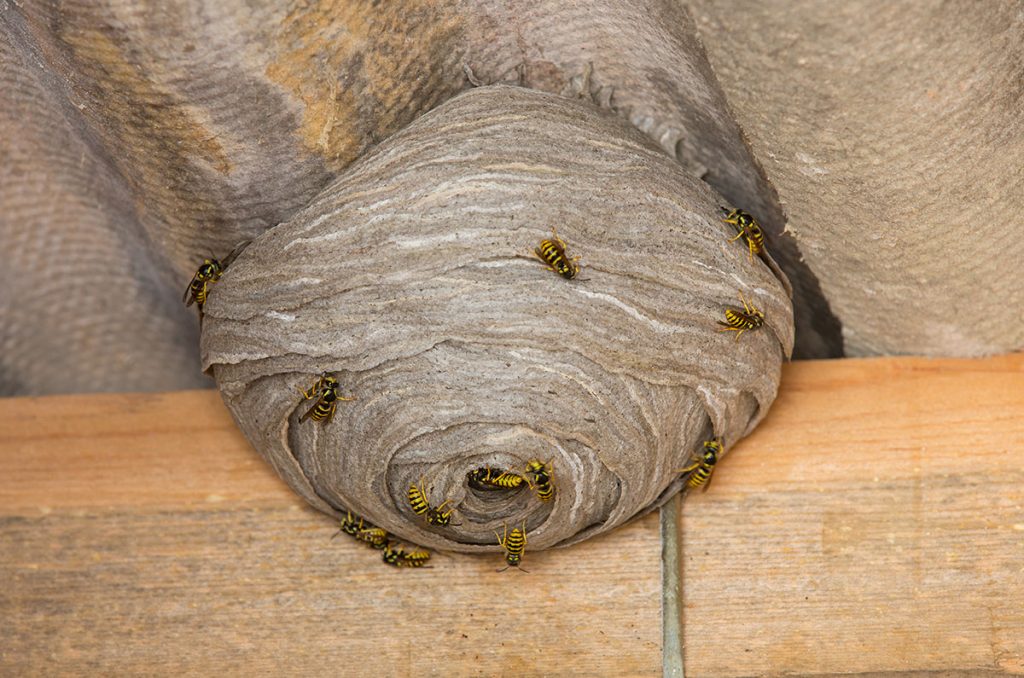 Don't let a fear of bees leave you stressed at your home or business. At Advanced Wildlife and Pest Control, we offer stinging insect control in Milwaukee, WI. Our insect exterminator performs a series of services in locations of all sizes. No matter how large or small the infestation is, you can count on us to deliver an effective solution tailored to your needs. Speak with us to request an inspection and treatment at your property.
Fast Options from Our Bee Exterminator
Have you noticed a growing number of bees or wasps buzzing around your property? In many cases, this is a sign of a nest located nearby. While at a distance these pests might keep to themselves, if they've made their home on your home or business, then they could pose a potential threat to anyone who crosses their path.
Queen Bees
Stinging Insects
Wasps
Wasp Nests
Yellow Jackets
Bald Face Hornets
Bees
Bee Hives
Undergo safe and effective bee removal service when you work with our team. Our experienced home and
commercial pest control
specialists perform a visual inspection to determine the right solution for the situation. We work hard to protect your family, employees, and guests from the threat of stinging insects like hornets, wasps, and bees.
Solve your stinging insect issues when you use our services. Call us to request our pest control service in the Greater Milwaukee area.
Connect with Us
Share your questions or comments, and we'll get right back to you!